Business Engineering Systems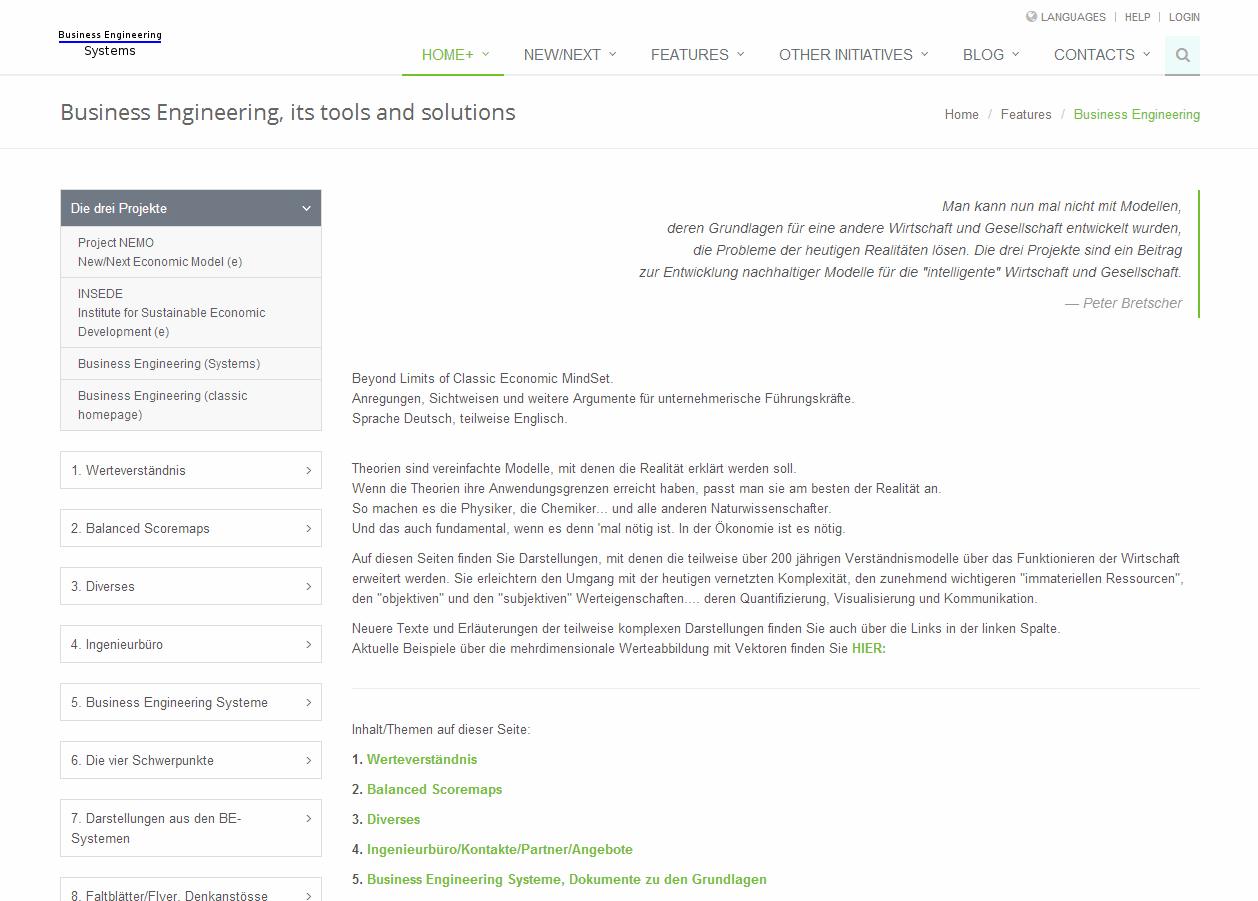 Insights, knowledge, methods and techniques are (intangible) products and tools.
Their development is subject to lifecycles, which are interrupted by disruptive innovations that enable entirely new solutions.
The Business Engineering Systems are one such innovation in the field of economic principles and their application.
They are a modular stock of several thousand texts, visualizations, 3d models, templates and software for the modeling of smart companies and countries.
R&D > CHF 5.5 million. Registered Copyright...
Go to BE Systems