(New/Next Economic Model)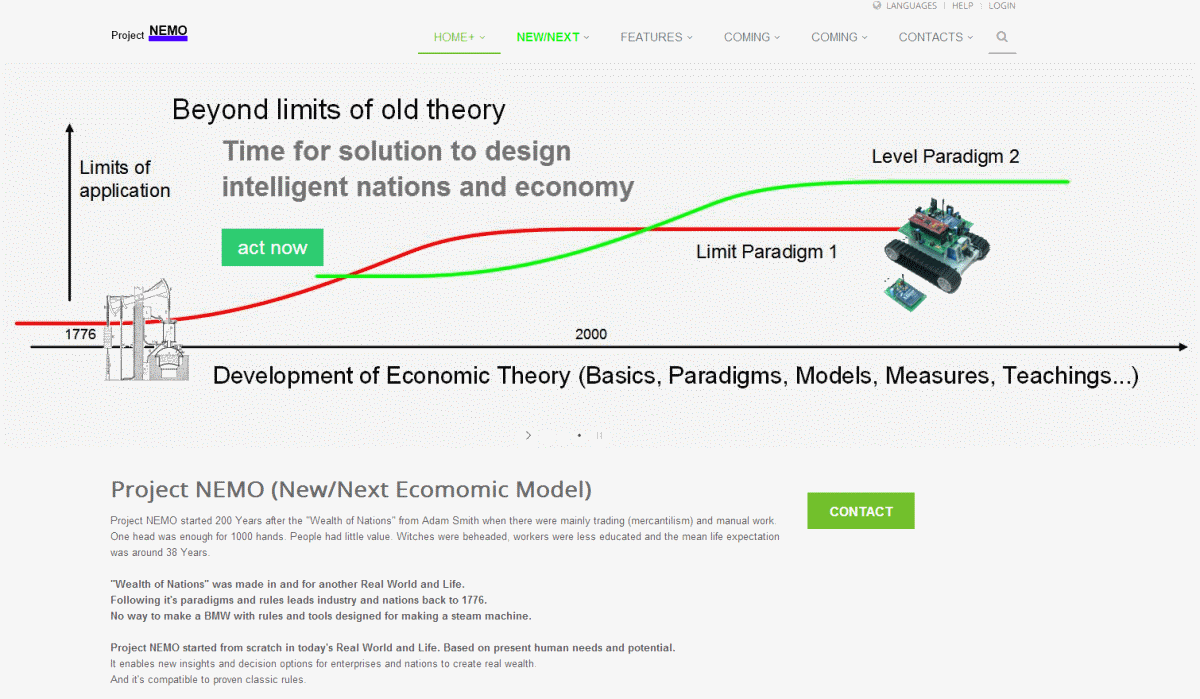 "Project NEMO" is the name for the main project that summarizes all the tasks to enable the professional development and the integration of the next generation of economic model that has the abilities and needs of people in its core.
---
(open) Institute for Sustainable Economic Development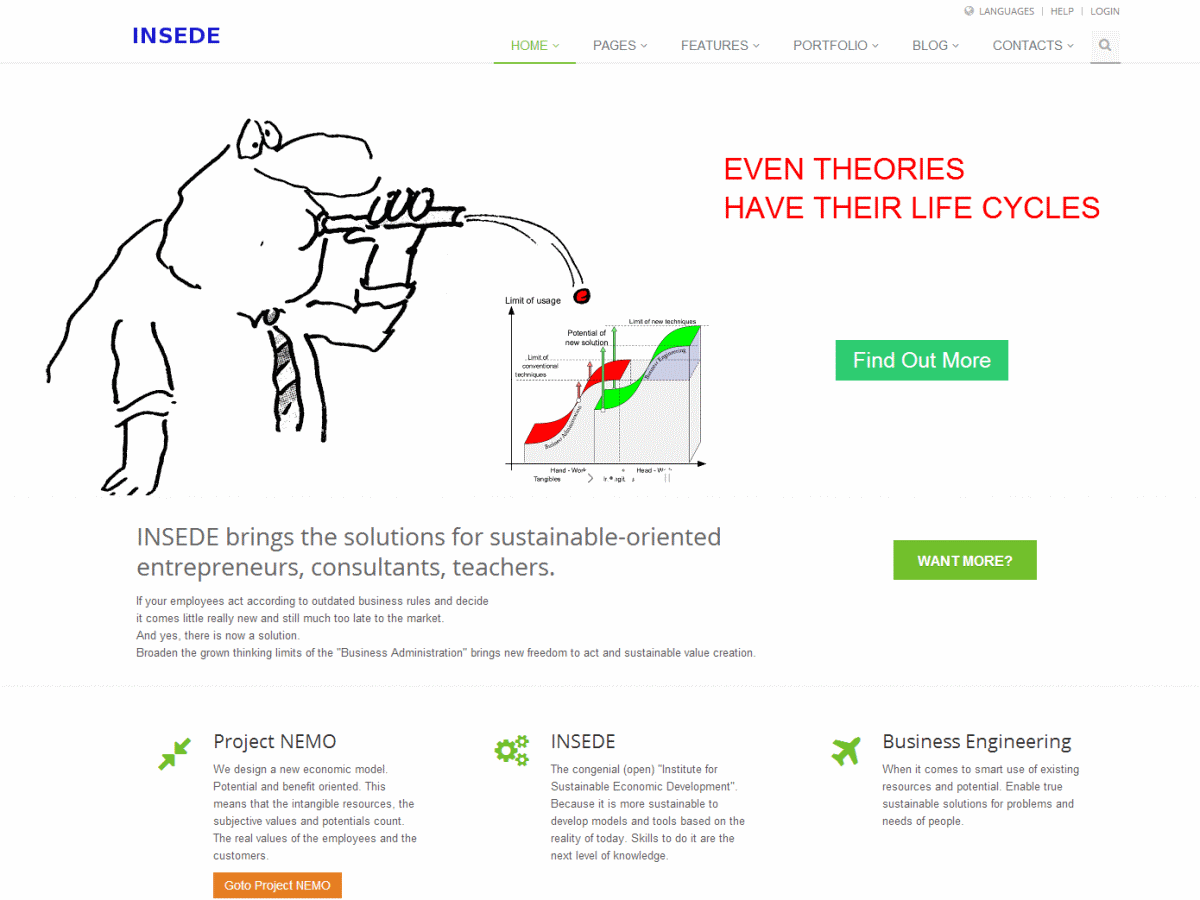 INSEDE is the name for the legal and operational body that gives the direction, guidance and maintains an adequate infrastructure to enable a distributed development in order to get instruments that enable more sustainable decisions in the new world. INSEDE is financed by licensing out its proprietary solutions and services for professional use - private use is free.
---