English (beta)
Man soll etwas so einfach wie möglich machen - aber nicht einfacher.
Albert Einstein


---

Evolutionary Economics
Neuere Entwicklungen in der Ökonomischen Betrachtungsweise.
Qualitative und quantitative Modelle zur besseren Planung, Gestaltung und Entwicklung der Potenziale und Ressourcen unserer postindustriellen Wirtschaft.
W
(Diese Seite wird laufend aktualisiert.)
http://www.evolutionary-economics.org/
---
Australien
invisible value - the case for measuring and reporting intellectual capital.
Business Competitiveness Division; Department of Industry, Science and Resources; Canberra, June 2001
The identification, measurement and reporting of intellectual capital emerged as an important issue at the (Australian) National Innovation Summit in February 2000. The Government's major package on innovation, Backing Australia's Ability, announced in early 2001, is based on the recognition that intangible assets are outstripping traditional assets as drivers of growth. This paper reviews several internal and external measures of intellectual capital and the accounting treatment of intangible assets. International experiences and developments in this area are also considered.
This version of the paper includes technical detail and bibliography; a shorter less technical version is also available.
Measuring a Knowledge-based Economy and Society (An Australian Framework)
Most other work in this field refers to the so-called Knowledge-based Economy (sometimes called the New Economy or Modern Economy). The framework presented in this paper explicitly includes the concept of a knowledge-based society because of the presumed importance of social factors to economic change and the potential impacts on society of an increasing emphasis on the importance of knowledge. It is, however, acknowledged that the treatment of knowledge in society in this framework is most strongly focussed on aspects which are related to the economy, either as inputs or outcomes.
The aim of this Discussion Paper is to stimulate discussion on the proposed framework. Readers are therefore invited to comment on the theoretical basis and structure of the framework, as well as the range of indicators proposed.
---
United States of America
What is The U.S. Gross Investment in Intangibles?
(at least) One Trillion Dollars A Year!
By Leonard Nakamura (October 2001)
This paper argues that the rate of intangible investment – investment in the development and marketing of new products – accelerated in the wake of the electronics revolution in the 1970s.
The paper presents preliminary direct and indirect empirical evidence that US private firms currently invest at least $1 trillion annually in intangibles. This rate of investment roughly equals US gross investment in nonresidential tangible assets. It also suggests that the capital stock of intangibles in the US has an equilibrium market value of at least $5 trillion.
Accounting for Intangibles
By Baruch Lev (April 2003) PowerPoint
The Traditional Accounting System is of Little Help in Monitoring and Accounting for Intangibles, and in Providing useful Information....

---
Dänemark
Intellectual Capital Statements - The New Guideline 2003
This new guideline for intellectual capital statements is a revised version of the 2000 edition. It is the result of extensive co-operation between researchers, companies, industry organisations, consultants and civil servants and has been co-ordinated by the Danish Ministry of Science, Technology and Innovation.
In the second phase of the project, started in 2001, industry organisations together with around 100 companies and public organisations have tested the original guideline. A research team led by Professor Jan Mouritsen, Copenhagen Business School, has brought together and processed their many experiences.
Experience shows that the original guideline concept works well. The new guideline therefore uses the same basic structure, but is expanded with new elements and has been significantly improved in two areas in particular. Firstly, it is based on much greater experience, and instructions and recommendations can therefore be much more concrete, precise and better supported. Secondly, it has been written so that it accommodates a number of special conditions that apply to some companies and organisations.
Danish Ministry of Science, Technology and Innovation
http://www.videnskabsministeriet.dk/fsk/publ/2003/guideline_uk/guideline_uk.pdf
---
Was ist das Schwerste von allem?
Mit den Augen zu sehen, was vor den Augen Dir liegt.
Goethe (Wilhelm Meisters Lehrjahre)

In die Augen in den Sinn.
Kosten und Nutzen auf einen Blick!
Bestechend logisch und wesentlich transparenter.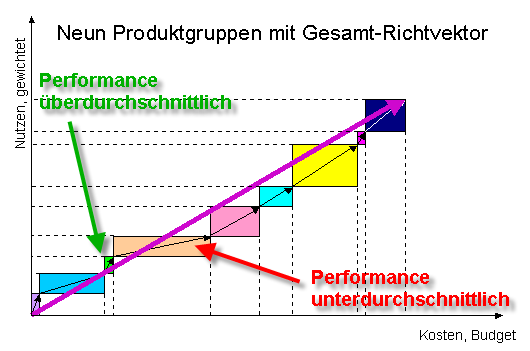 ---
Weitere Informationen?

Peter Bretscher, Ingenieurbüro für Wirtschaftsentwicklung, CH-9034 Eggersriet
peter.bretscher@bengin.com Telefon: +41 (0)71 877 14 11
---
"A new Information Revolution is under way. [...]
It is not a revolution in technology, machinery, techniques, software or speed.
It is a revolution in CONCEPTS."
Peter F. Drucker
Management Challenges for the 21st Century, p.97